Learn about white label marketing solutions and services.
As a company grows, the owner or management team may elect to outsource, or employ an outside service, to boost efficiency and production. When a firm outsources a product idea, service, or marketing approach, it is known as white labelling. Many firms utilize white label marketing to expand their reach and attract new customers.
What exactly is white label marketing?
When a company employs another company's marketing services under its own name, it is known as white label marketing. The marketing firm creates marketing content under the original company's name and brand. A blogging company, for example, might specialize in content writing and graphic design. They can connect with a larger marketing team by using white label marketing. Additional services such as website design and SEO research are available from this marketing team.
Many business owners make the mistake of thinking they can accomplish everything on their own. This is numerous reasons for fear of mishaps, a shortage of budget to employ more people and expertise, or just a lack of understanding of the advantages of delegating some aspect of the organization to a white label firm.
Many of the industry's biggest names, including Google, who currently outsources their telephone support for AdWords; Alibaba, who used white label web development in their beginning; and Slack, who delegated their Software, internet site, and logo to a white label creative agency when they first started, were all helped by white label agencies.
White labelling, when done correctly and appropriately, can aid your organization in a variety of ways. Almost any item given in business, including marketing, can be white labelled, from customer service to site and app development to logo design. Here's what you need to grasp regarding white label marketing to get started.
Many aspects of a marketing strategy can be covered by white label marketing. A business can employ white label marketing for all parts of their marketing strategy or select some or all of the following services: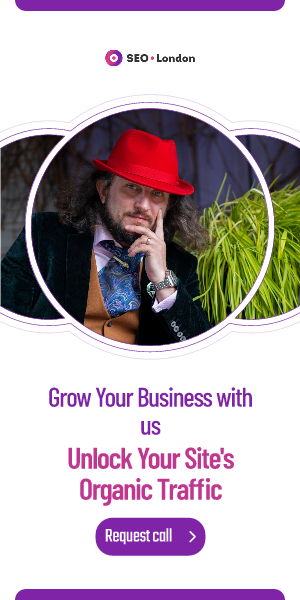 Advertisements on the internet
SEO
Campaign on social media
Content for social media
Designing a website
Written content promotion
Email marketing
incoming marketing
Expand Your Digital Marketing Firm
White Label Agencies are ideal for people who wish to grow their digital marketing firm without having to start from the ground up.
A White Label Agency uses its specialist tools and skills to give high-quality, five-star services. This will allow you and your team to concentrate on what you and your team do best (sales and niches) while ensuring that your clients enjoy excellent service and experiences in all other areas.
What advantages can white label marketing provide to businesses?
White labelling is a win-win situation for both sides: The white label agency can concentrate on improving their products/services while saving money on promotional campaigns, allowing them to resell the product or service at a lower cost.
On the other hand, your organization may now provide clients with ready-made solutions while focusing on its main business functions. Besides that, white-label marketing has other advantages for your company:
Widen your current marketing services — If your company already provides brand exposure. Still, a few of your clients have far more specific needs, such as a website redesign or professional photography and videography, and if you don't have the resources to meet those needs, partnering with a white label agency may be the best option.

This will allow your organization to expand its current marketing solutions without going into the hassle of hiring new employees.

Access to the most recent industry techniques and trends — Operating with a white label marketing agency has the biggest advantage: you get to work with the most competent people for the job. As a result, they are up to date on the newest advances in their field and have access to the most cutting-edge tools and technologies.

Saves time and effort – Organizations need to explore different products and services in order to stay ahead of the competition, especially as customer needs change. Product creation, marketing analysis, and branding, on the other hand, are time-consuming and costly processes.

Using white label agencies helps you save time, energy, and money by allowing you to establish a completely new service for your clients while also providing you with a complete and competent team of specialists when you need them. Furthermore, white labelling allows you to take recognition for your success.

Expenses are lowered– When a company outsources a digital marketing agency's products or services, it saves money on recruiting, hiring, and training. Using the skills and technology of another company might also help a company reduce its overhead expenditures. For example, a marketing firm can save money by using another firm's email marketing software rather than building its own.

Enhanced marketing plan effectiveness– When a business uses white label marketing, they are able to work with a team of marketing experts. This can help boost overall marketing effectiveness. A group of professionals can offer specialized services that could help you reach a broader audience.

More marketing services are available- Some businesses use white labelling to expand the number of marketing services they can provide to customers. A website design firm, for example, might focus on web design and software engineering. Using a white label marketing plan, they can connect with a local firm specializing in other services, including content creation.

Potential for additional revenue– White label marketing can enable the firm to generate more cash. It can improve the effectiveness of a marketing plan, the number of services offered, and customer satisfaction, which can result in increased sales. For example, introducing a third service, like social networking writing, could bring in new customers.

New technology accessibility gain access to the latest marketing tools, and some businesses opt for white label marketing. A white label marketing firm focuses on the most cutting-edge marketing methods and technologies. These firms might offer advertising services at a reduced price. Other businesses can use these services instead of creating their own.
White-label items have their own set of drawbacks
Because they are mass-produced, white-label brands might be less resourceful than products designed specifically for a company. Furthermore, because the marketer must cover the expense of rebranding the goods, white-label products might be more pricey than comparable branded products. Private label products, like white brand goods, are made by one company and re-branded by another.
The fundamental distinction between private label and white label items is that goods are not always mass-produced; they may be made in smaller quantities for a specific company. Because the manufacturer may charge a premium for making lesser quantities of a product, private label products may be more pricey than white label products.
Using a white label marketing approach
Consider the following suggestions if you want to develop a white label marketing strategy for your company:
1. Define your style and brand
A white label agency can create products that reflect your brand and style. When you want to cultivate a white-label advertising strategy for your company, consider the following suggestions:
2. Establish your personal style and brand
A white label company can create products that are in line with your brand. Consider creating a layout or labelling description to aid in the implementation of a white label marketing strategy. This could help you communicate your ideas and goals to an outside advertising department.
3. Examine your previous marketing strategies
Consider your previous efforts while building a new white label marketing strategy. Examine which aspects were impactful and identify opportunities for improvement. If your email marketing campaign, for example, generated a lot of cash for your firm, you might want to maintain it in-house. If your digital ads are costing you more money than they are bringing in, you might want to hire a white label group of experts to help you improve this area.
4. Consider your company's good and bad points
Consider your company's strengths and shortcomings before deciding on a white label marketing strategy. A corporation with a good website development team, for example, might decide to keep its website design services in-house. If the organization doesn't have an SEO writer on staff, they can use a white label plan to hire one. Consider your strengths and weaknesses when creating a marketing strategy that suits your demands.
5. Consider the services your customers require
When selecting a white label plan, evaluate what resources your customers want or need. You may utilize white label marketing to delegate these extra services if you develop website content and some of your clients also want social media content. You can choose a marketing strategy by making a list of additional services your clientele wants or could utilize.
6. Examine your financial documents
Analyze your expenses and sales revenue to create a white label product marketing budget. Consider reviewing your previous period's sales and setting new sales goals for specific marketing campaigns. Look at operating costs and current marketing costs to assess your white label marketing strategy.
White-labelled PPC ads
Even though programmatic media buying and selling allows marketers and publishers to simplify and automate media buying to the greatest extent feasible, some businesses are seeking total visibility and measurability of internal procedures. According to the IAB Europe Attitudes to Programmatic Advertising Report 2019, 50 per cent of advertisers go in-house to get operational control, 42 per cent to cut media costs, and 33 per cent to obtain greater information on where campaigns run.
The simplest way to accomplish this appears to be to purchase a top white-label programmable solution. Large adtech company resells the basic technology platform to a company that self-brands it and redistributes products directly to advertisers or publishers (demand-side platform) (supply-side platform). If you want to build an ad network, white-label will allow you to integrate demand and supply partners of your choosing – the ones you know and trust and those who are safe and approved (traffic sellers, resellers, and their inventory).
SMM's white label
In 2023, social media will still be relevant. Even if you have a perfectly fully operational website, this interaction channel can bring you much nearer to your clientele, especially if you interact with them using highly appropriate information and engaging material. It may be the only way for your customers to engage directly with your brand via reviews and personal messages.
Small businesses use Twitter, LinkedIn, Instagram, and Facebook to actively develop corporate profiles (over 50 million pages in 2019). SMM is primarily used by small and medium businesses to increase traffic (up to 25.6 per cent) and generate more leads. Despite this, meaningful and timely SMM communication is not always achievable due to a lack of human resources.
SMM systems are created with post automation, scheduling, and built-in analysis, making it easier to manage many social networks from one interface. Some of the most useful programs bring useful writing suggestions based on clever phrase broadening, making them accessible to even novice SMM users.
Just 5-10 years ago, developing your martech or adtech solution and launching it on the market in a month or less would have been inconceivable. Even if you have very little money and no workers, you may start your own digital endeavour today and profit quickly. If you've discovered an untapped adtech or martech niche, know how to present your offering effectively, or just require a technology that operates on your terms, white-label could be your ticket to entrepreneurship without the dangers.
What types of white label products and services are there?
White label B2B: Goods and services produced by a white label firm sells to a reseller who then resells to another company's end-user.
Vendasta, for example, develops white label digital advertising results that other organization associates rebrand and sell again to their customers.
B2C white label: A business's resale of products or services to a customer or individual.
Offerings under the white label:
Content: Anonymously created written copy (blogs, adverts, eBooks, email copy.) obtainable as a merchandise or bundle package, trademarked in a company's name, and sold again to a customer.
Dashboard: A rebrandable dashboard built on white label software that allows reseller clients to manage different solutions from a single location.
Rebrand able digital advertising services that provide reseller clients with Transmission electron microscopy (search engine marketing) and public promotional strategies under the reseller's brand.
A digital agency provides rebrand able managed digital marketing services for reseller's clients. White label agencies offer a variety of services. Ad sales, brand management, business directory management, and sales promotion solutions are examples.
Advertising: Resellers' clients can rebrand digital advertising merchandise.
Business directory Management: The agency's own branded external provider listing and referencing management software. The listing management software is increased in price and sold to the company's clients. The business directory management software is provided by a white label software company.
Rebrandable marketing software platform that re-sellers brand as their own, mark up prices, and resell to their clients.
Rebrandable bazaar where re-sellers may curate a variety of online merchandise, applications, bundles, and solutions for their clientele. Many goods can be rebranded, allowing businesses to provide customers by means of the greatest tools while increasing brand awareness.
Platform: Sellers are marked up and sold back to the reseller's clientele on a rebrand able computing platform known as the re-own.
One firm creates a product and then resold it by another in their brand.
Outsourced but marketed as the agency's own online reputation management software: The reputation management software is sold to the agency's clients at a premium. White label software supplier delivers reputation management software.
Outsourced SEO software or services that are patented as the organization's own: The agency raises the price of the SEO software and sells it to the firm's clients. White label SEO software company provides the SEO software.
Services: White label service providers provide rebrandable amenities that resellers sell to their end-user clients.
What should a white label partner have?
They share comparable aims and objectives. Thus, it's a fantastic match.
Look for a white label partner who shares your company's vision and ambitions. Remember, this will be your problem – solver, and you want to make sure the two of you are a good match. I would avoid a partner who sells directly to SMBs unless they can establish rigorous procedures and assurances that they will not try to sell to your customers.
They deliver a high-quality product or service that is ideal for your company.
Look for a partner who can provide a strong solution, whether Software or services. If it's Software, do they update it regularly? Are they open to making changes in response to your suggestions? Is it straightforward?
They have a good track record and a good reputation.
Are they truthful, open, and forthright? Is their track record in the industry good? We realize how important reviews are in our sector, so do your research. When did they first appear? Are they regarded as an industry expert?
They've worked as a white label partner before.
If you're going to white label their item or brand, make sure they've done it before and know what they're doing. White labelling software and services entail more than simply slapping a logo on a current product; it necessitates distinctive, strategic, and well-thought-out approaches.
They provide evidence of performance via reporting.
What kind of information or analytics do they supply so you can show your customers proof of performance? You must be able to demonstrate that the product or service is worthwhile and beneficial to the company. Otherwise, your customers will have little incentive to stay.
Their contract conditions are straightforward.
Do they have a formal contract process and are the terms and conditions clearly stated? You would be able to tell if they are transparent and open now if you weren't able to tell before. They should state their minimal lock-in duration clearly. Before entering an agreement, don't be hesitant to ask questions.
You can put the goods or services to the test.
How would you know if a service or product is right for your company if you can't test it first? You should be able to look at the Software or pretend to be a potential client with their digital agents to see how their service model works and how it might benefit your company.
Everything from cereal to tickets can benefit from white label solutions. Grocery stores sell their own brand of grain and other products at a lower price than other brands. Similarly, a white label system can help ticket resellers manage their inventory more efficiently. This also boosts distribution, giving fans additional options to buy tickets.
Hiring a White Label Agency is a fantastic method to expand your business. The more items you provide to clients, the less likely they will seek assistance from other agencies in the future. Which boosts customer retention per interaction (lifetime value). Search engine optimization (SEO), email marketing, pay-per-click (PPC), social media marketing, and other services. All of these services can be provided right now, adding significant value to what you already provide.
A White Label Agency is the best way for your company to gain expertise, brand exposure, and money in a shorter amount of time. If you choose an expert White Label Agency, you can tap into their current network while still preserving control over marketing decisions that affect your bottom line. As a result, instead of employing a full staff, you can have ten professionals working on one project. The opportunities for growth and profit are limitless!
In summary, white-label solutions allow you to use your company's distinctive branding to offer a product or service without having to invest in infrastructure or technology. As a consequence, you can concentrate on developing your brand and marketing your services while streamlining your consumers' conversion process.
Published in: May 2022
Last Updated in 2022-12-28T09:34:50+00:00 by Lukasz Zelezny