Since their launch in 2008, totality services has evolved to become one of London's leading independent IT support, IT services and IT security teams. They've also worked hard to be the Capital's most trusted managed services provider (MSP), having earned consecutive Feefo Gold Trusted Service Awards in the last two years, Five Star ratings from both Trustpilot and Google and a 98% client retention rate.
But IT support is a fiercely competitive sector – particularly in London – and the company's online presence has played a key role in the visibility and growth of the business.
To continue this upward trajectory, they have invested in expert SEO marketing with industry specialist and consultant Lukasz Zelezny of SEO.London.To see how the partnership with Lukasz is working out, we asked totality services' co-founder and director Luis Navarro a few questions…
'So Luis, what impact has Lukasz's work had on your totality services, and what evidence can you share to demonstrate it?
'I've been working with SEO.London for some months now and I have to say they've exceeded my expectations. We're ranking first and second for all of our search terms. Their strategy has been a dramatic success. But ranking is one thing, getting leads into the business from the SEO is another. I'm delighted to say we've never had so many visitors to our website or generated so many leads.'
So SEO.London achieved the results you were after but how would you rate their project management?'
'I'd say the service from SEO.London has always been personal, transparent and results-based. We just have a call with Lukasz once a week when he'll present the most recent stats, showing us the previous month's results and how we're building on them. He uses a simple spreadsheet to clearly track and demonstrate progress against the key performance indicators (KPIs) we agreed to in the beginning.'
'Not only has he helped us achieve everything he promised, he makes the whole process that goes on in the background crystal clear. We've previously had issues with not knowing what an SEO provider was doing but with Lukasz and the team the service is fully transparent. It makes them a joy to work with.'
'Is there one part of the service that stands out – what's been most impressive?'
'I honestly didn't expect us to reach the heights we have. We're rank above some much bigger companies for quite a few search terms. That alone is quite an achievement and I'm not sure what else Lukasz could do to improve upon it. He's very good at what he does but he's also good communicator and that really helps our relationship to thrive.'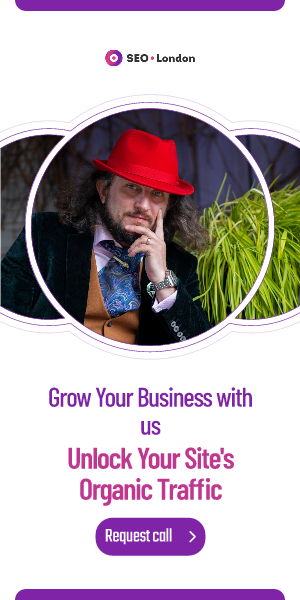 'Are there any areas of the service SEO.London could improve?'
No, not really. Lukasz has helped us to achieve everything he promised and we wanted.
'What advice would you give SEO.London's future clients?'
'It's very tempting to just jump in – because Lukasz knows SEO inside out – but don't. I'd recommend every client go through the audit and consultation phase because the more he knows about your business, the better the results he'll achieve for you will be.'
'Lukasz spent the time to talk with us, he learned about our sector, operations and objectives and only then tailored what he did to the requirements of our business. The results speak for themselves.
Published in: March 2021
Last Updated in 2022-12-28T11:45:59+00:00 by Parul Zelezny