Marketing tips for small business can be a bit challenging. Small businesses don't have the same resources available for marketing that larger companies do. A smaller marketing budget doesn't mean efforts need to be any less effective or results-driven, however. There are ample ways small businesses can utilize cost-effective marketing techniques to stretch budgets without sacrificing results. The following are just seventeen prime examples.
SEO, or search engine optimization, is a digital marketing technique meant to help websites and individual pages or pieces of content to rank highly in major search engines. The purpose of higher ranking is greater visibility for your company. Recent studies have shown people only look at the first page of results when they type a question into their favorite search engine's query bar.
Better visibility for your company's website usually means more sales and engagements, as long as the content provided is of the highest quality. Low-quality content might still receive a high number of page views if other SEO best practices are followed, but this type of content will not convert well because potential customers won't stick around to consume it.
You know search engine optimization is important for your digital marketing efforts, but how can you effectively create a better SEO marketing campaign? The following tips provide useful information all companies can implement to create better SEO.
Marketing Tip #1: Write for People Before Bots
Everyone has come across an article that read terribly because it was created only for search bots and not humans. While it may seem like stuffing articles with relevant keywords is a good idea, readability is even more important. Recent studies showed there was a direct correlation between high ranking on Google and article readability.
If your written content isn't user-friendly, it isn't going to convert leads to sales. There is no reason to rank high in SERPs (search engine results pages) if customers are going to walk away from the content posted.  Always ensure content is engaging, informative, and of the highest quality to make sure SEO efforts are worthwhile.
Marketing Tip #2: Include an Appropriate Percentage of the Right Keywords
The exact percentage of keywords to use in an article varies on a lot of different things, like the length of the post, topic, and your target audience. Keywords allow search engines to figure out what your content is about, but using too many of them could have your content flagged as spam.
Generally speaking, a density percentage of 2% to 4% for primary keywords and 1% to 2% for secondary keywords are effective. The best rule of thumb (and easiest to follow) is to use keywords where they naturally fit into the content, instead of trying to stuff them into the article or blog post.
Remember, certain words can be used within your keywords without causing them to be indexed differently. Key examples of these in-between words include in and at. If the keyword is "content marketing New York," then you could incorporate it into the article naturally by altering it to "content marketing in New York." If the keyword is "pest control home," then you could instead use the more natural-sounding "pest control at home.".
Marketing Tip #3: Understand Your Audience
There has recently been a push for companies to better understand their target audience as part of an ongoing preference towards inbound marketing over outbound marketing. This slow but steady change is because inbound marketing is shown to retain a higher rate of return business and produces a higher ROI versus traditional outbound methods. To make inbound marketing effective and receive the highest return on investment, however, you need to understand your audience.
In terms of better SEO, understanding your audience can help you choose better keywords, content formats, and internal/outbound links. When researching your target audience, you should be defining them based on age, gender (if appropriate), income levels, likes, dislikes, education level, and anything else relevant to your particular industry.
Marketing Tip #4: Utilize Meta Data Effectively
Metadata helps search bots better understand what each page of your website is about. They obtain this information during website indexing, and then the search bots ensure those web pages are ranked in the proper keyword searches.
Companies should be writing a unique meta title and meta description for every page of their website. It is important to include the primary keyword for the web page in both the meta title and meta description. If the primary keyword (or main point of the web page) isn't used, the page may not be properly indexed.
Marketing Tip #5: Use Closed Captioning on Videos
Videos are becoming increasingly popular with modern audiences, and are among the most shared items on social media platforms. Most marketing teams devote a portion of their time and money towards developing high-quality videos but become confused about how to help those videos rank well on SERPs.
Besides writing a great title and description for your videos, which include the primary keywords associated with the main topic, using closed captioning can help videos rank higher in search engines. While the subtitles known as closed captioning are typically used to help the hard of hearing enjoy your video content, they also help search bots better understand a video's main idea during indexing.
Marketing Tip #6: Include Text Beneath Graphics and Videos
Another great way to help videos be indexed properly and rank higher in SERPs is to include a short paragraph of text beneath them. This technique also works with graphics posted on your website or in your blog posts.
The text beneath videos or graphics doesn't have to be lengthy. A sentence or two briefly describing what the content is about is sufficient. When bots index your website, they will group information from a single page together to form a better idea of what your entire page is about.
Marketing Tip #7: Use Both Internal and Outbound Links
Internal links are links within written content that directs users to another part of your website.  These links should be relevant to the original content and allow the user to dive further into a topic if they want to know more. These not only help bots index your website better but also keeps visitors on your website longer. Longer visiting times correlate with an increased possibility someone will purchase from you.
Outbound links also help bots index your website. One known way that websites are ranked in Google is through links to relevant, highly trusted sources. The primary way that outbound links help with SEO, however, is by helping out other companies to achieve a higher search ranking. This might sound counter-intuitive, but keep in mind people are significantly more likely to help with links back to your website if you link to theirs.
Marketing Tip #8: Keep Page Load Times Fast
Google places a lot of importance on how quickly pages load, and so do your potential customers. Page loading lags of as little as one extra second have been known to deter repeat website visitors and significantly decrease page viewing times.
There are several factors which could add to your website's page loading time. Pages shouldn't be too long or require excessive scrolling. Graphics and videos should be reasonably limited. You should also avoid automatic play on music or videos, falling objects, overly complex designs, and too many advertisements on a single page.
Marketing Tip #9: Work on Building Relevant Backlinks
Each backlink you create is a new pathway to your website. When others link back to your information, it works in the same way. Backlinks, like most other items on this list, directly help your website link better in SERPs.
Backlinks also serve the secondary purpose of directing more organic traffic to your website from sources other than search engines. Having redirected traffic from other websites, social media, or forums can significantly increase overall traffic.
One easy way to create backlinks is to include your website's URL in your digital signature. This digital signature can be used in emails and on forums, so that each time you send a response, you are creating a new and relevant backlink to your website.
Marketing Tip #10: Keep URLs Short and Clean
Every page on your website has a URL used to directly navigate to that specific page without having to go to your website's homepage first. When these URLs are created, however, they can have a lot of unnecessary characters that make direct navigation impossible. You can change these URLs in any website host, however, to make sure they are short and clean.
For example, when you first create your website page, it may be automatically given the URL www.yourcompany.com/info_1234abcd/refer321.  Your website host should allow you to go into that page's details to clean up the website URL so it is only www.yourcompany.com/info. This URL is easy to remember for customers and gives bots a straightforward idea of what that particular page contains.
Marketing Tip #11: Keep a Consistent Posting Schedule
Search engine optimization and content marketing go hand-in-hand. You cannot have one without the other. Unfortunately, many companies fail to realize they need a consistent, cross-platform posting schedule to make content marketing efforts worthwhile. The SEO you intend on using should be incorporated into this posting schedule for best results.
If, for example, your primary focus this month is to highlight your content marketing services, then most of your content should revolve around this. You might propose a schedule where you post to each social media platform twice a day, write three blog posts per week, develop a video biweekly, and produce an e-book during the month.
Using this posting schedule, you would incorporate the keywords "content marketing" and "inbound marketing" into each different marketing outlet. A few ideas on how to incorporate them include:
Using the keywords as hashtags on social media platforms.
Creating topics for blog posts about what content marketing is, why businesses need it, and why those same businesses should hire professionals for their content marketing needs.
The videos developed could rehash the information from the blog posts, or tackle individual sections from the eBook produced during the month.
The e-book developed might tackle the topic of why content marketing is important to business owners, or even detailed information on how to create a content marketing strategy.
Marketing Tip #12: Format Written Content Properly
Some formatting elements will directly help you rank higher in SERPs, while other elements simply make for better readability. As briefly mentioned earlier, overall readability is vital in maintaining your audience's attention once you've attracted them.
All written content should make use of H2 headers to help group sections of information together. Sentences should be clear and concise, as should paragraphs. Ideally, paragraphs should fall between three and six sentences to make reading easier. The incorporation of bullets or numbered lists where appropriate can help break information into easily digestible parts which are easiest for your audience to skim through.
Marketing Tip #13: Leverage Your Call-to-Actions
Call-to-actions, also known as CTAs, serve two distinct purposes. Primarily, they tell your consumers what action you desire them to take once they've finished with your content. Secondly, they provide your company with a simple way to incorporate inbound links and natural-sounding keywords to help with SEO efforts.
Each CTA should ask your audience to do only one task. Taking into consideration the content marketing example listed above, you might use your CTAs to ask people to call for more information about your service. Your CTAs should also be clear, concise, and consist of only one to two sentences. Links should be used whenever applicable to make taking the desired action easier for the reader.
Marketing Tip #18: Invest in a High-Quality Website
When it comes to allocating limited marketing funds, a high-quality website tops the list. Your website is the control center for everything your company does online and you don't want to throw together something amateur.
The creation of a high-quality website generally costs a few hundred dollars. You can opt to choose a graphic design company, a digital marketing agency, or use a freelancer. Freelance website designers can be found on websites like Fiverr, Upwork, Freelancer, or even Craigslist.
Marketing Tip #19: Learn to Manage Website Internally
While the website design should be done by a professional, it can be very cost-effective to learn how to manage your website. Many companies or professionals are willing to teach you (or someone else in your company) how to do this.
You can also look online for resources about proper website management. The internet has nearly unlimited resources on managing your website. E-books are another great resource, as well as physical books at your local library. Another option (which costs a little more) are online classes.
Marketing Tip #20: Choose the Right Social Platforms
There are several different social platforms you could choose to keep a company page on. Instead of attempting to be active on all of them, pick the ones which will most benefit your company. Find where your audience is most active to figure out which are the right social platforms for you.
Limit yourself to two or three social platforms and don't be afraid to get rid of any social media page not producing results. The most popular social media platforms include Facebook, Twitter, Instagram, Pinterest, and LinkedIn. Niche social platforms may work for niche industries. Companies catering to underground gothic culture, for example, may find it profitable to stay active on Vampire Freaks, while most companies would not.
Marketing Tip #21: Keep Social Media Pages Active
Having company pages on social media means nothing if you don't keep them active. Internal algorithms favor active accounts and customers who find inactive pages are likely to avoid your company. Why? Inactive pages leave a lot of unanswered questions and uncertainty about your company's dedication.
Keeping social media pages active can be as simple as writing one unique post each day. When you would normally be scrolling through your personal page, look for viral graphics or videos that would be relevant to your audience. If you find them, share them on your company page.
Marketing Tip #22: Utilize In-Person Word of Mouth Marketing
As a small business owner (or team member), you should always be marketing. Talk about your business with friends, family, neighbors, and people who show an interest in what your company specializes in.
Constantly marketing means you need to start conversations with random people. It also means you should always dress and conduct yourself professionally, so you're a good representation of your company. Carry a few business cards around at all times in your pocket, purse, or briefcase.
Marketing Tip #24: Use Facebook Post Boost Effectively
Facebook has introduced an option to boost your posts for amounts beginning at $5. A boosted post will be featured higher in more people's newsfeeds, thus receiving more impressions and typically garnering more engagement.
Boosting all your company's Facebook posts isn't cost-efficient, however. Pick the most important posts and boost them with $10 or $20 each. Important posts might include those about discounts, big sales, new products, or giveaways.
Marketing Tip #25: Run Cross-Platform Giveaways
Everyone loves free stuff, and giveaways are an easy way to get a lot of short-term notice for a relatively low investment. Cross-platform giveaways are the most successful and effective. You can host the giveaway on your blog or through Rafflecopter. Then, share it across social media channels and through your email newsletter.
Smaller giveaways might offer one large prize and three to five much smaller prizes. Larger giveaways could offer as many as three large prizes and twenty smaller prizes. Entries can be earned by liking your Facebook page, following on Twitter, engaging with blog content, subscribing to your newsletter, or sharing the giveaway post.
Marketing Tip #26: Consider Outsourcing Blogging
Small marketing teams might find they don't have enough time to complete all their tasks. Eventually, it will come down to choosing either to hire someone in-house or to outsource something. Most experts agree it is most cost-efficient (and time-efficient) to outsource blogging in this scenario.
Freelance writers are generally paid per word and only for the work they accomplish. An in-house staff member would generally be paid hourly, no matter how much work was completed. Outsourcing your company's blogging needs can generally allow for more blogs to be produced per month, without costing a full-time salary. Four 500-word blog posts a month at an average of 5 cents per word, for example, only costs your company $100 a month.
Marketing Tip #27: Reuse Content
The adage "work smarter, not harder" is vital in successfully marketing a small business. One of the easiest ways to produce more content in a shorter period is to skip the brainstorming session and reuse or rehash content.
This doesn't mean repost the same blog. Instead, you could turn a newsletter series into a video or an informative blog post into a shareable infographic. You might use the content from a video or podcast for a blog post, and you could turn blog post content into a downloadable eBook.
Marketing Tip #28: Leverage Hashtags
Although they began on Twitter, hashtags can be used on most major social media platforms now. These tags help group similar posts and can help place your information in front of a larger, already interested audience.
To create hashtags, use the pound symbol (#) and enter a word or phrase without any spaces behind it. You could use #contentmarketing or #affordablepromdresses, for example. Try not to use more than three hashtags on any post, as this can make them difficult to read.
Marketing Tip #29: Create a Loyalty Program
A loyalty program offers your target audience an incentive for repeat business. There are many ways to set up a loyalty program, but a tiered reward is usually most effective. A tiered reward program offers points to customers for each new purchase. Those points can be used for a reward of their choice, which could be a discount off their total purchase price or a choice of small products in exchange for their points.
You might, for example, offer one point for every $10 spent at your business. At 100 points, your customers can choose to receive 10% off their total purchase price of $10 or more or continue saving for a better reward.
Marketing Tip #30: Offer Discounts for Email Subscribers
Your email subscribers list encompasses the first people to receive all your important information. Even if you shared the same information through your newsletter at the same time as your social accounts and blog, email subscribers are more likely to consume the information promptly since it was sent directly to them.
A large, active email subscribers list can make all the difference in how well your sales perform. Offering an incentive for signing up to your newsletter can help increase the total number of subscribers relatively quickly. The discount offered does not need to be large to be effective. Offering 5% to 10% off a person's next purchase price works well.
Marketing Tip #31: Engage with Your Audience
Engaging with your target audience is one of the fundamentals of inbound marketing. Inbound marketing is a new approach placing more focus on engaging with and informing your audience versus the hard-selling tactics of outbound marketing. Engaging with your target audience will make them feel valued and produce strong company loyalty overtime.
An easy way to boost company engagement with your audience is to like all comments on your blog posts and social media channels. Next, create a daily comment response goal for marketing team members. It could be a small goal, like responding to ten or twenty comments across channels. If your marketing team consists of three total people, that can equate to thirty to sixty total comment responses per day.
Marketing Tip #32: Get Active on Relevant Forums
There is an uncountable number of expert forums on the internet today. These forums allow average people to voice questions for experts to answer. By participating in one or two relevant forum sites, you can set your company up as an expert in your industry and build backlinks simultaneously.
To ensure you're building backlinks, set up your forum signature before posting. Include your name, company name, professional title, and website address. If you have content relevant to the poster's question, you can include a link to that content in the answer.
Marketing Tip #33: Connect with Other Companies in Your Industry
You cannot look at every other company in your industry as a competitor. Or rather, you cannot look at having competitors as a bad thing. Since other companies in your industry will likely be targeting the same audiences as you, it can help significantly to partner with them.
When partnering with other companies in your industry, you are agreeing to share their important information in exchange for them sharing yours. You can also host multi-store sales, discounts, or giveaways.
Marketing Tip #34: Invest in Company Swag
"Company swag" means items with your company branding on them. These items are given away for free at events, during giveaways, or even just in-store. You can include a small swag item when people purchase online or at your physical storefront (if applicable). Popular swag items include bumper stickers, magnets, pens, pencils, stress balls, key chains, or bookmarks. Other ideas include rulers, coffee cups, notebooks, day planners, reusable water bottles, or even bags.
To make company swag more affordable, keep an eye on discount websites like Groupon. Companies like Vista Print often run promotions on these discount websites where companies can receive twice as much as they paid for. For example, you may be able to pay $100 for a $200 store credit. Alternatively, you can find cheaper items (like pens or pencils) in bulk for a significantly cheaper per-piece price.
Marketing Tip #35: Online Facebook Events
Hosting online Facebook events can help significantly boost your company's likes and engagement ratings for a short period. Start inviting your contacts at least one to two weeks before you plan to host. Ask those who RSVP yes to invite their contacts. Running a pre-event giveaway for invitations can help significantly boost attendance.
During the event, you can give prizes away for winning games. Hosting question and answer sessions with the company owner or other high-ranking company members is a popular option. Although you can (and should) run numerous small giveaways throughout your event, there should be one large prize offered at the end. This prize should average at least three to five times the worth of your smaller giveaway items. If your smaller giveaway items average $10 in cost, your main prize should be worth a minimum of $30 to $50 to pique interest.
Conclusion
Despite not having the resources available larger companies have, small businesses have ample marketing options available. Those marketing techniques listed above can help stretch small marketing budgets while ensuring efforts are cost-effective and results-driven. While they may require a little extra effort, the cost-effective marketing techniques listed above are well worth the time spent.
The tips listed above can effectively help businesses implement better SEO strategies. Remember that marketing techniques like search engine optimization might take time to build momentum before you begin seeing results, so don't be discouraged. Gradually, better SEO will provide a sharp uptick in both sales and engagement if given the time and effort to do so.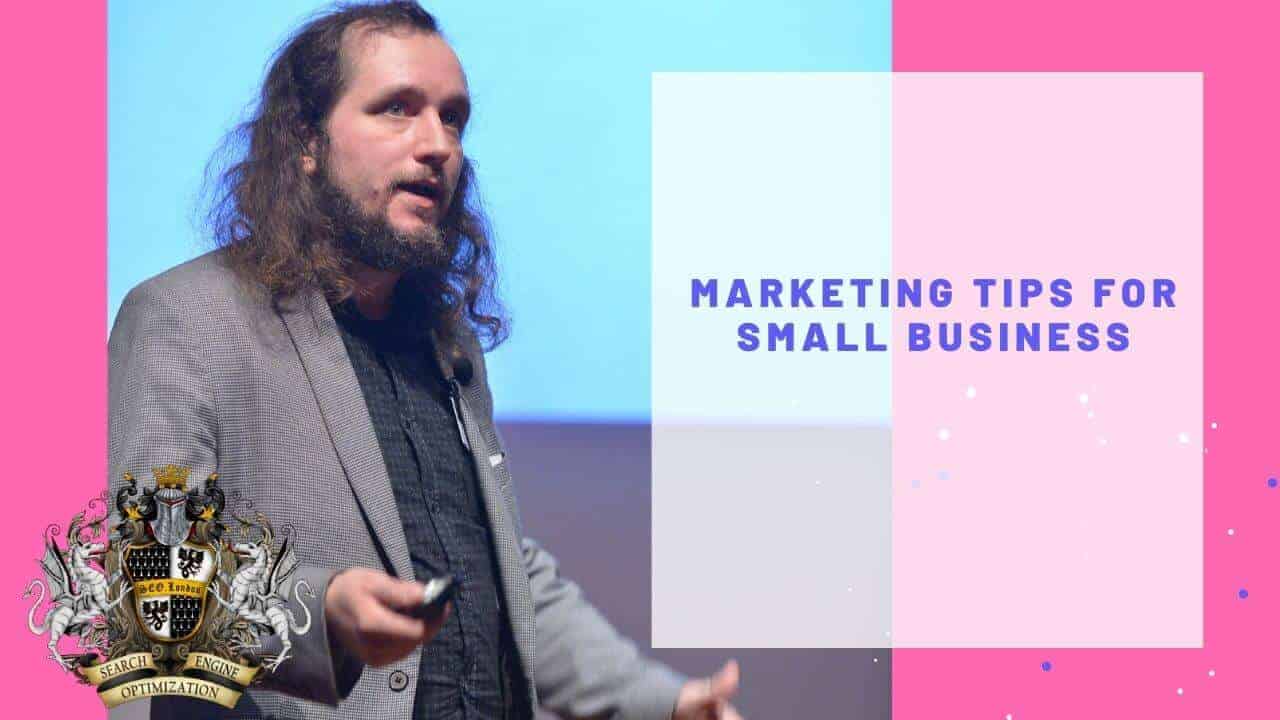 Published in: March 2021
Last Updated in 2022-12-28T11:45:45+00:00 by Lukasz Zelezny